Less than a month before the start of the third Balkan Super League season. It seems that this competition in 2019 will be bigger and better than ever before. For the first time 14 clubs from 8 different countries are divided into two quality divisions. In both divisions group stage of Season will kick-off on April 7th and last until June 29th. After that part of Season top four teams from first Balkan Super League division will play in semi-final play-offs. Grand Final is scheduled for September 29th.
Last year's Champions Red Star is the main favorite to retain the title this year. Red and white simply demolished Partisan at the start of this season in the Serbian Super Cup final with comfortable win of 62-12. But for their chance are in line all other clubs, because the difference between clubs is getting smaller. The first round of 1st division we are going to see 3 matches:
Dorcol vs Aris Eagles (Sofia (BUL), double header, April 7th, 1PM)
Locomotive vs Radnički Niš (Sofia (BUL), double header, April 7th, 3PM)
Kadikoy Bulls vs Partisan (Istanbul (TUR), April)
The 4th match between Lignano Sharks vs Red Star has been moved to June 22nd.
In the 2nd division of Balkan Super League Championship, Rugby club Tirana will travel to face Bosnian side FIS Knight.
Newcomers to Balkan Super League, Red Kangaroo, will make their debut at home ground on Ada Ciganlija ground against local rival Radnicki New Belgrade.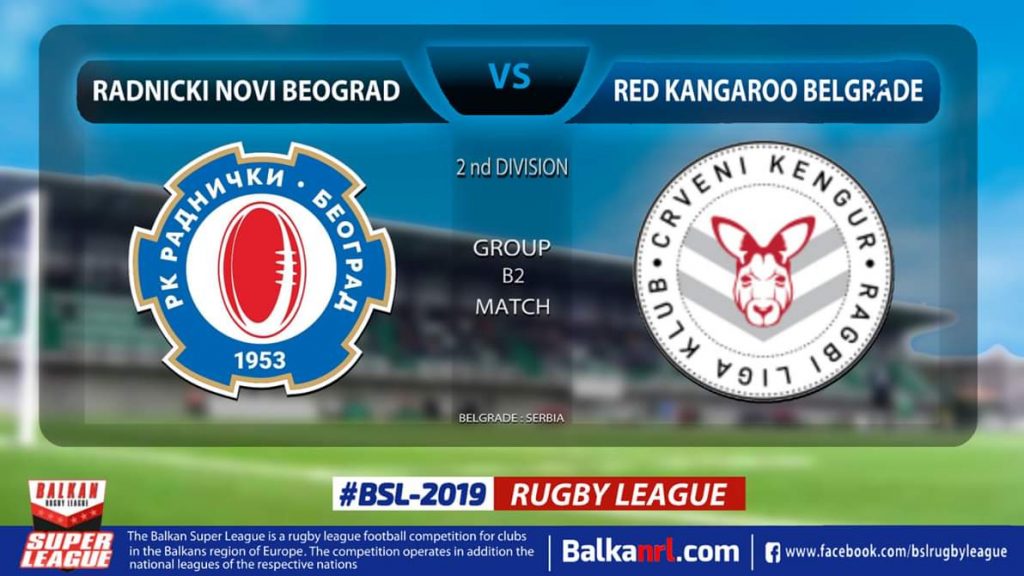 As we said earlier before 1st round, Red Star is the main favorite to once again win the third BSL title. Our betting odds for BSL Champions in 2019 are:
Red Star Belgrade 1-2
Partisan Belgrade 1-5
Kadikoy Bulls Istanbul 1-10
Radnicki Nis 1-12
Aris Eagles 1-15
Lignano Sharks 1-15
Dorcol Belgrade 1-20
Locomotive Sofia 1-30